This is a 56 year old documentary about the machine depicted below and imitates the original Stern-Gerlach experiment in many ways. Now in the year 1967 (I became 4 years old that year) you could also have used any television they had in those long lost years and split the electron beam with a magnetic field like I once did.
It is all done beautiful, there is even an oven to vaporise the metal, in this case cesium. All these decades the explanation of the result of this experiment has not changed: Everything is explained by tiny magnets that align or anti-align with the applied magnetic field. And, just like at present day, the anti-alignment is not explained at all. How can that happen in the first place and how can it be stable?
From five screenshots I made four pictures and after that I will link to the video that has a length of about 25 minutes.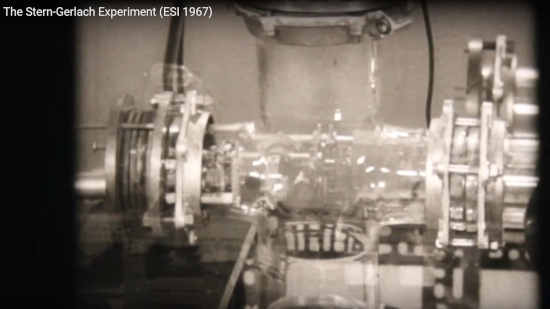 In the next picture you see the oven, I did not know you could vaporise metal so easily.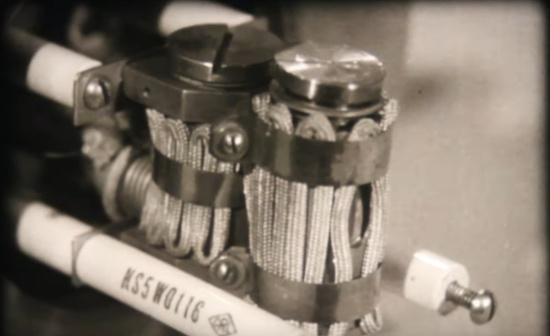 Professor Jerrold R. Zacharias is going to do some explanation of how this all is supposed to work and as such you see the well known iron filings and a magnetic field made by these two coils you see below.

As usual a lot of the explanation is swiped under the carpet (just like in 2023) and at the bottom of the picture you see that magnet being alligned or anti-aligned with the magnetic field. But why does that piece of cardboard hang from four lines or four thin ropes? What would happen if he just glued two of the lines at the north and south pole of the magnet? In that case it would be very very hard to get an anti-alignment of the bar magnet with the magnetic field. Just as impossible as balancing a pencil on it's top for say a few minutes of time. But the physics professors just never talk about stuff like that, it is only "The standard model of particles physics is so amazingly correct" and more of that nonsense. Well I agree that if you swipe all this stuff under the carpet it all looks tidy..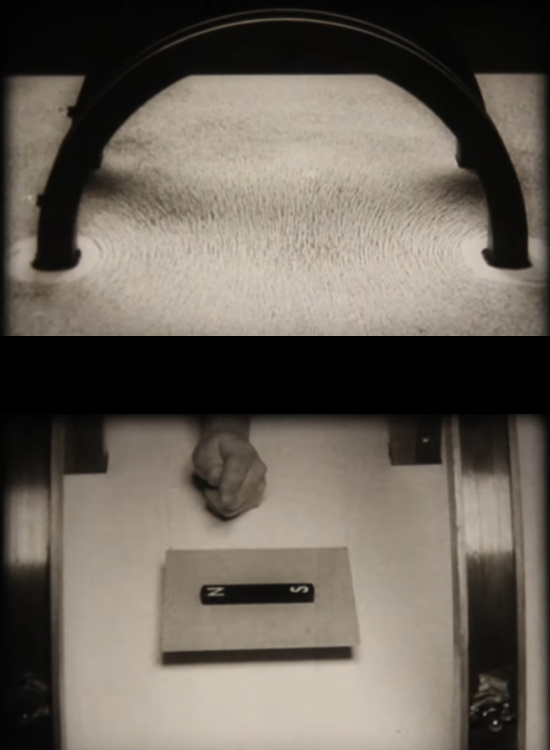 The cesium used has atomic number 55 and a mass of say 133 atomic units. If here just like in the original SG experiment it is only one unpaired electron that causes the effects observed, in that case the electron moves a mass about 250 thousand it's own electron mass.
On top of that, the electron is very tiny and it is supposed that a magnetic field with a gradient can give a force on the electron. In my opinion that is where fantasyland begins. Viewing electrons as magnetic monopoles removes a lot of what so hard is to understand, like the anti-alignment thing.

As picture number four you see the results of different field strengths of the magnetic field, it is a lovely old fashioned machine.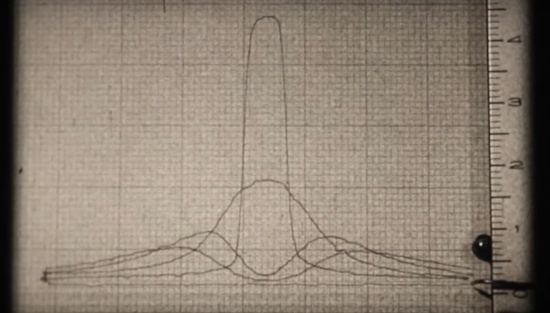 Here is the video:
The video is only posted on Youtube about 9 months ago, that is why I missed it in the past. After all you don't go out every month looking for the lastest video about the SG experiment!
Let me end this post with a comical note. For a picture on the other website I combined an idea about electron spin with that old painting known as "The Scream". Here it is: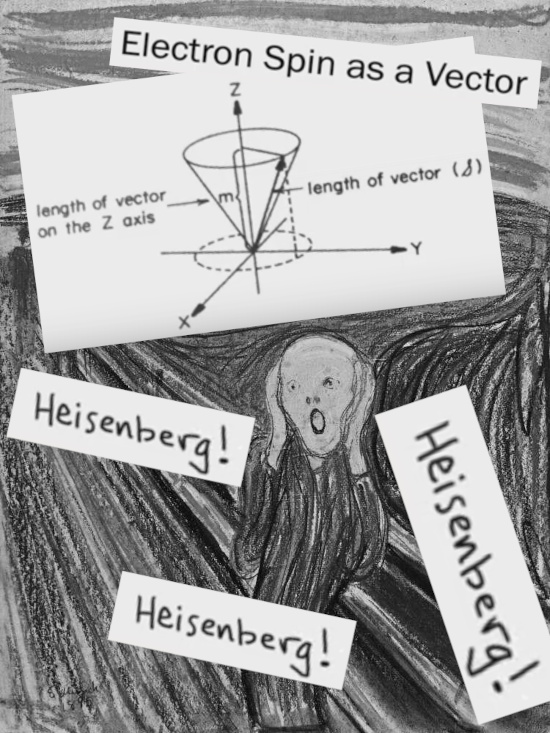 That was it for this post. May be it is time to do some math again, now it looks as if I only discuss video's. Thanks for your attention.